The Link Between UV Exposure and Skin Cancer: What You Need to Know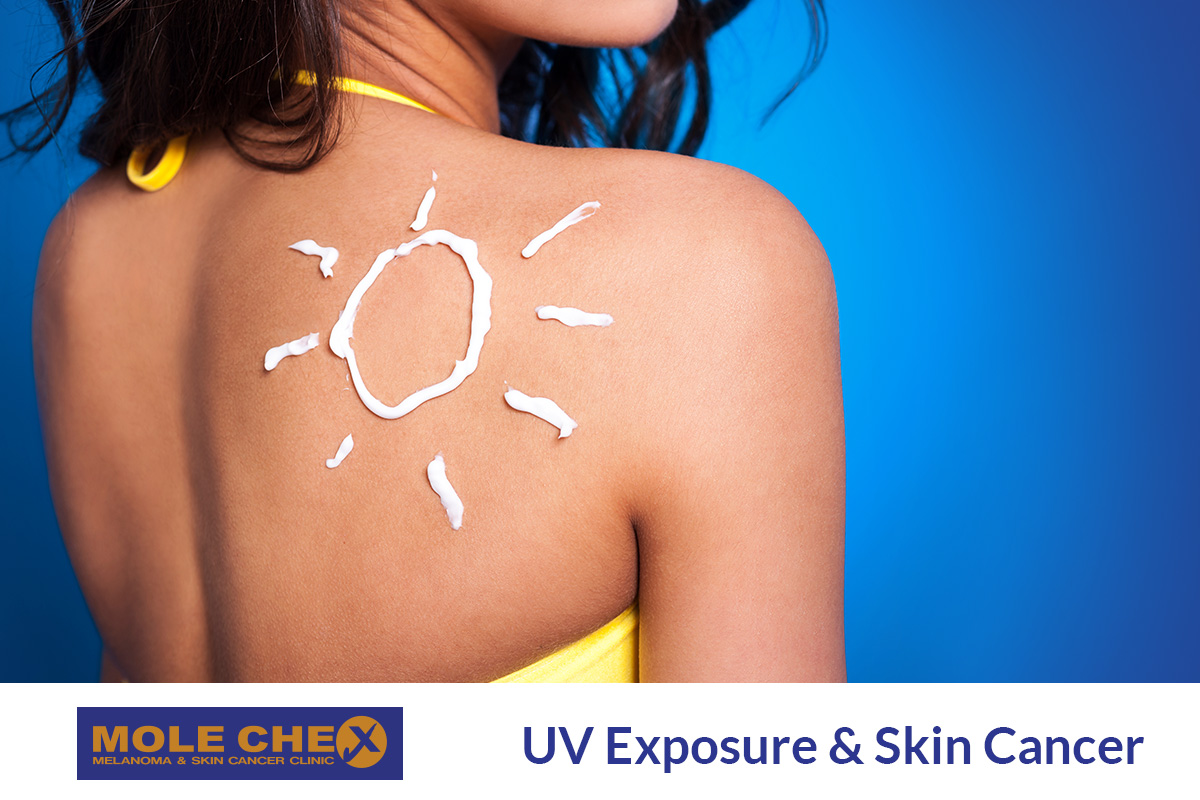 Australia's beautiful climate and outdoor lifestyle are undoubtedly cherished, but they also come with a caveat: heightened exposure to harmful ultraviolet (UV) radiation. This exposure, while responsible for the sun-kissed glow many Aussies flaunt, is also the leading cause of skin cancer in the country. At our Skin Cancer Medical Centre, we believe that knowledge is the first line of defense. In this article, we delve into the intricate connection between UV exposure and skin cancer, providing insights into prevention, risk factors, and essential tips for staying sun-safe.
As the sun's warm rays beckon us outdoors, it's crucial to be mindful of a silent yet formidable adversary: UV (Ultraviolet) radiation. In Australia, where the sun's intensity is renowned, understanding the relationship between UV exposure and skin cancer is paramount. This article explores the profound connection between UV radiation and skin cancer, offering insights into prevention, risk factors, and essential tips for sun safety.
UV Exposure: A Double-Edged Sword
The Australian sun, with its intense UV radiation, is a major contributor to the high rates of skin cancer in the nation. Prolonged exposure to UV radiation from the sun or tanning beds can damage the DNA in skin cells, increasing the risk of mutations that lead to skin cancer.
While sunlight is essential for our well-being, prolonged or unprotected exposure to UV radiation can be detrimental. UV radiation comprises UVA, UVB, and UVC rays, with UVA and UVB being particularly concerning. UVA rays penetrate deep into the skin, causing premature aging and contributing to skin cancer development. UVB rays, on the other hand, are responsible for sunburn and play a significant role in the formation of skin cancers.
Understanding Your Risk Factors
However, the skin cancer risk factors can vary from person to person. Fair-skinned individuals, those with a history of sunburns, or those living in regions with high UV exposure are at elevated risk. Additionally, a family history of skin cancer, certain genetic factors, and a weakened immune system can increase susceptibility. Regular skin checks with a dermatologist are vital for early detection and management.
While UV exposure is a major contributor to skin cancer, certain risk factors can increase your vulnerability. Fair skin, a history of sunburn, family history of skin cancer, and living in regions with high UV radiation are some common risk factors. Understanding your risk profile is essential for proactive skin cancer prevention. These risk factors mainly include:
Skin Type: Fair-skinned individuals are more susceptible to UV damage and have a higher risk of skin cancer.
Family History: If close family members have had skin cancer, your risk may be elevated.
Previous Skin Cancer: A history of skin cancer increases your risk of developing it again.
Age: As we age, cumulative sun exposure can lead to a higher risk of skin cancer.
Environmental Factors: Living in areas with high UV radiation, like Australia, can increase your risk.
FAQs About UV Exposure
Can I get skin cancer in winter?
Yes, you can develop skin cancer in winter. While UVB rays, responsible for sunburn, are less intense during this season, UVA rays, which contribute to skin aging and cancer, remain a threat. Continuous sun protection is essential year-round.
Are sunscreen and protective clothing enough
While sunscreen and protective clothing are crucial, they are most effective when used in combination. Apply sunscreen generously, reapplying every two hours, and wear protective clothing to create a comprehensive shield against UV radiation.
How often should I have a skin check?
Regular skin checks with a dermatologist are recommended, especially if you have a family history of skin cancer or risk factors. Early detection can significantly improve treatment outcomes.
Are all moles cancerous?
No, most moles are benign. However, any changes in size, shape, color, or texture should be evaluated by a dermatologist.
Can I get enough Vitamin D without risking skin cancer?
Absolutely. A few minutes of sun exposure to your arms and face, particularly in the morning or late afternoon, provides sufficient Vitamin D without excessive UV exposure.
Are tanning beds safer than natural sunlight?
No, tanning beds emit UV radiation that can be even more harmful than natural sunlight. They significantly increase the risk of skin cancer.
Conclusion
Finally, Understanding the profound link between UV exposure and skin cancer empowers us to take proactive steps toward sun safety. Embrace preventive measures, recognizing our unique risk factors, and commit to regular skin checks. With this, we can reduce the incidence of skin cancer and ensure a healthier, sun-safe future.
Interested in learning more ? Read other article :