"Growing Old is Inevitable but Looking Old is Optional"  
As Queensland has the highest incidence of skin cancer in the world we also have the greatest amount of skin damage, premature wrinkles and ageing. Have your skin checked out by our professional skin care specialists today.
If your feeling like you need some 'Me-time' we have some exciting new medical grade, non-invasive, products and procedures that help you look your best and help reduce the effect of ageing. The latest 'look' is to rejuvenate, rehydrate and enhance your natural beauty. We specialize in matching the right product to your age.
Dermapen is a micro-needling device containing 12 needles which are used to puncture the top layer of the skin. The Dermapen works by creating punctures on the area being treated which initiate skin repair by stimulating growth factors. The skin treats the punctures as wounds and therefore initiate healing. This means that micro-needling tends to trick the skin to produce collagen and elastin to promote 'healing' and the effect will be a rejuvenated skin.

Acne scars

Surgical scars

Burn scars

Acne scars

Alopecia

Wrinkles

Fine Lines

Stretch marks

Dry and sagging skins

Skin hyper-pigmentation issues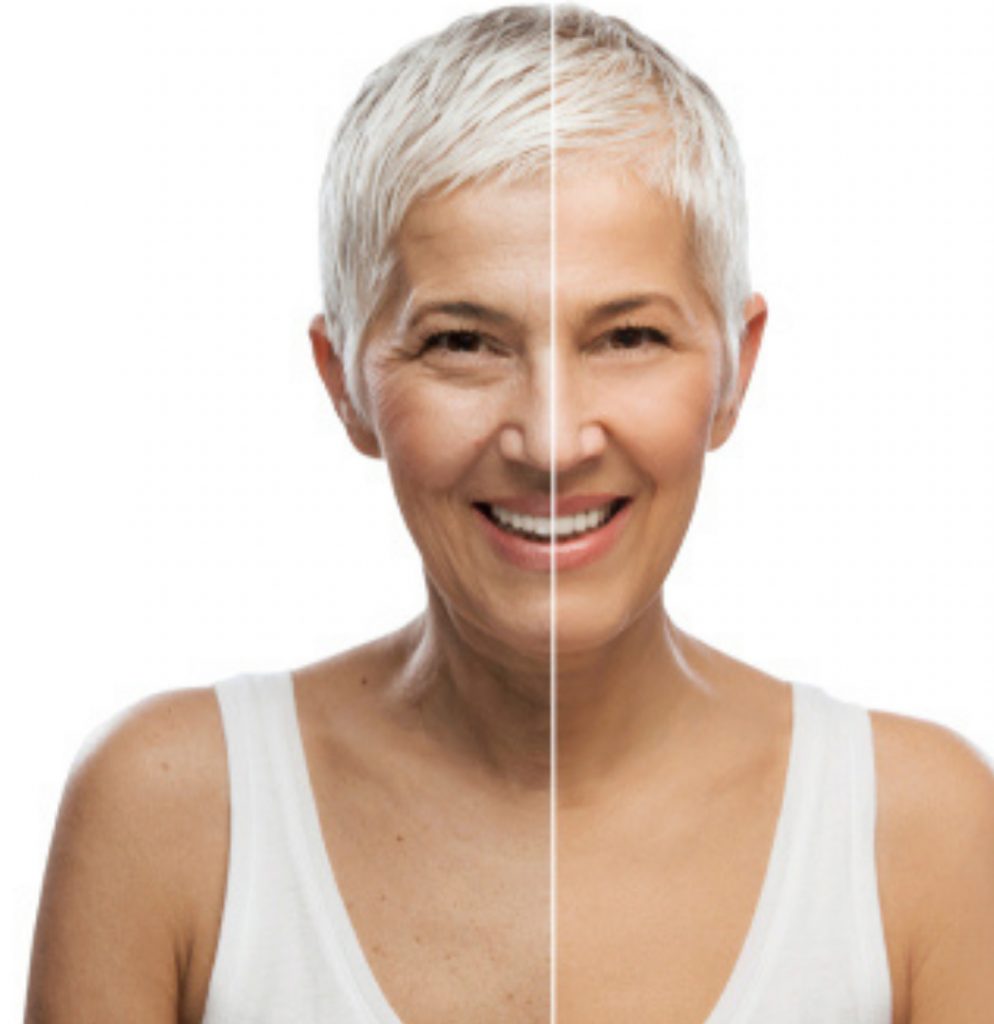 Pelleve is a safe non-invasive, non-surgical skin tightening treatment. The treatment delivers constant, gradual radio frequency energy deep into the skin, causing heat to build up to where the skin and fat layer meet. The heat modified the collagen bundles deep in the skin, causing contraction and stimulating the growth of new collagen over time. The result is tighter, younger-looking skin. After 1 treatment, 9 out of  10 patients experienced a significant benefit. After 6 months, almost 90% of patients still had a lasting effect.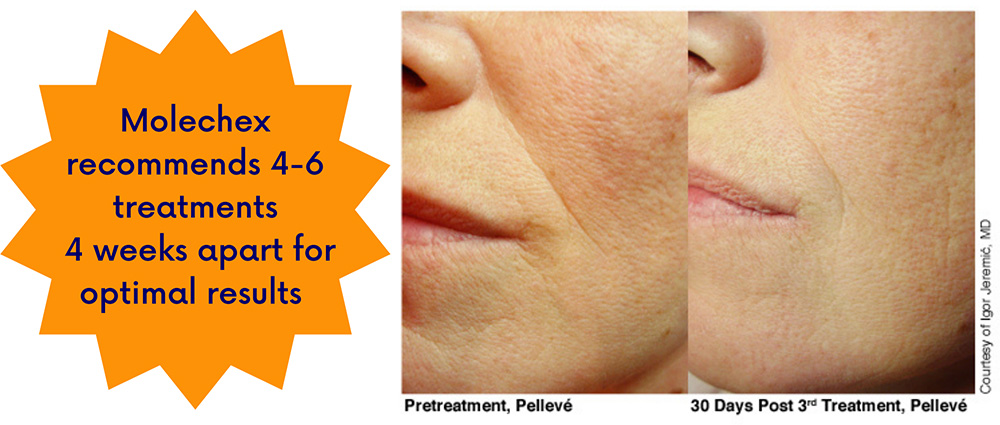 Buy 3, get the 4th treatment*
* Conditions apply
PDT (photo-dynamic therapy)
PDT or photodynamic therapy is the application of a cream (which contains a photoactive chemical that is more selectively absorbed by abnormal cells in comparison to normal tissue) to the lesion to be treated. The chemist in the cream is then activated by exposure to a specific wavelength of light which destroys the abnormal cells leaving normal tissue unaffected. PDT assists with the treatment of sun damaged skin, blemished and aged skin on all areas of the body.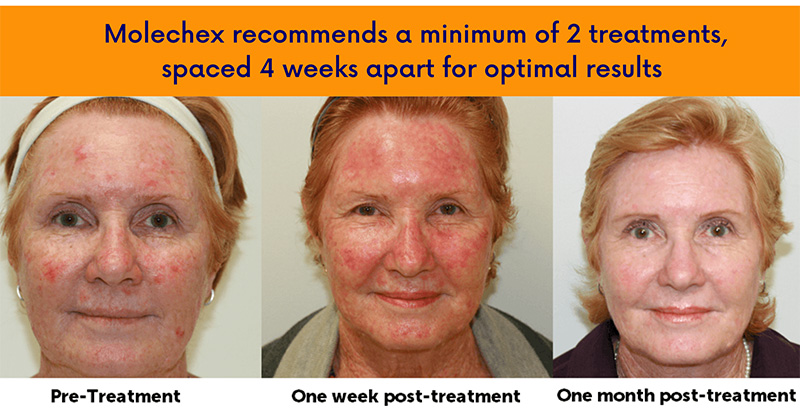 Our radio frequency (RF) sugitron machine can be used to treat moles, raised lesion or facial vessels. RF uses radio waves instead of a scalpel, to create a very fine and precise incision. The result is an excellent outcome that minimises bleeding, bruising, swelling, scarring and other complications associated with surgery.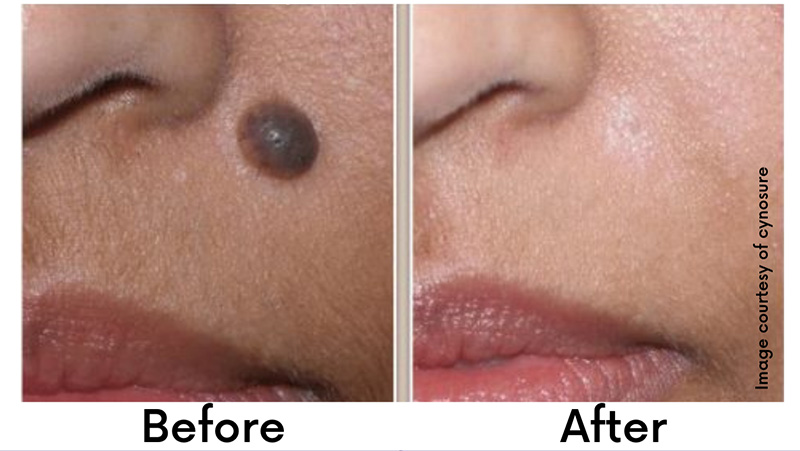 A skin tag is a small piece of soft, hanging  skin that may have  a peduncle, or stalk. Skin tags are common, especially as a person ages and can appear anywhere on th body. Whilst skin tags do not cause any harm, they can become bothersome and can be removed  by one of our doctors using a variety of methods such as:
cryosurgery: the skin tag is burned off using liquid nitrogen
cauterisation: the skin tag is burned off using electrolysis
ligation: the blood supply to the skin tag is interrupted
excision: the skin tag is cut out with a scalpel.
Each doctor will employ a method that best suits the location, size and number of skin tags that are  being removed.  Personalised consultations are offered should you wish to discuss your options further with one of our friendly doctors. 
LED light  therapy is a popular yet noninvasive  skin treatment for acne, sun dmaage, wounds and other skin problems. The treatment uses varying wavelengths of light to trigger the skin's natural healing processes to repair the skin. LED light therapy can help treat a variety of skin problems, including:
acne
dermatitis
dull skin
eczema
psoriasis
rosacea
scarring
sun damage
wound healing
inflammatory skin conditions
signs of aging, including wrinkles and age spots.