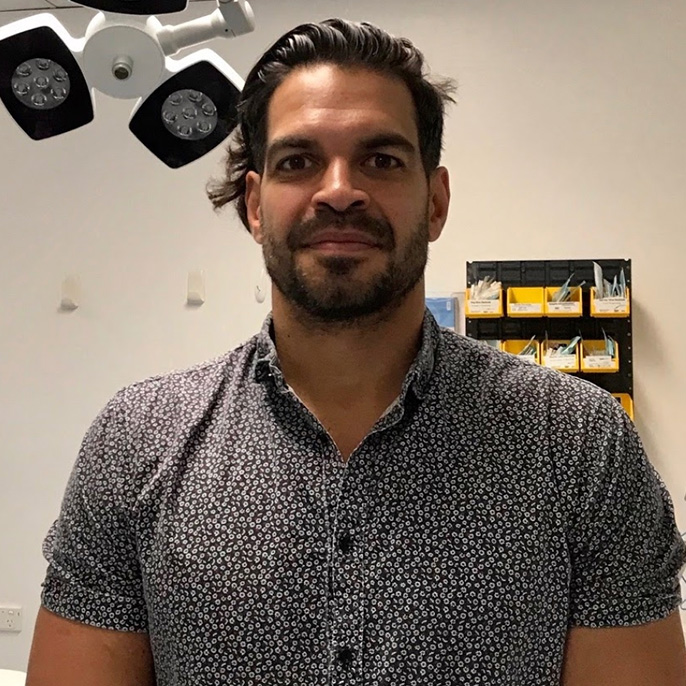 Dr Thomaz de Campos Silva
Dr Thomaz consults every Monday at Coorparoo & Thursday evenings at Carindale.
Dr Thomaz has a special interest in Skin Cancer and Cosmetic Medicine with advanced skin and surgical skills and as such is highly experienced in skin cancer detection, management and surgery. He is able to provide a comprehensive skin assessment, including diagnosis, biopsy and excision of skin lesions,  flap repairs and cosmetic lesions..  He has completed multiple advance training courses in all of these along with working at the PA Hospital in the Radiation Oncology/Melanoma Unit.
Dr Thomaz grew up in Brazil, Belo Horizonte, moving to Australia one year after completing his Medical degree. He worked in Flinders Medical Centre as an Intern and then continued as a resident rotating in multiple surgical and medical specialties with most time spent in Emergency, and Cardiovascular surgery. After working 4 years in Adelaide he moved to the Gold Coast and worked for a year in Orthopaedic Surgery. He went for a complete career change and worked for close to 4 years as a Radiation Oncology Registrar in the Princess Alexandra Hospital in Brisbane.
He also holds an Academic Title with Griffith University helping with the tutoring of medical students.
In his free time, he also dedicates a substantial amount of time flying airplanes; and is involved with Angel Flights; voluntary transporting patients.
Other Languages Spoken: