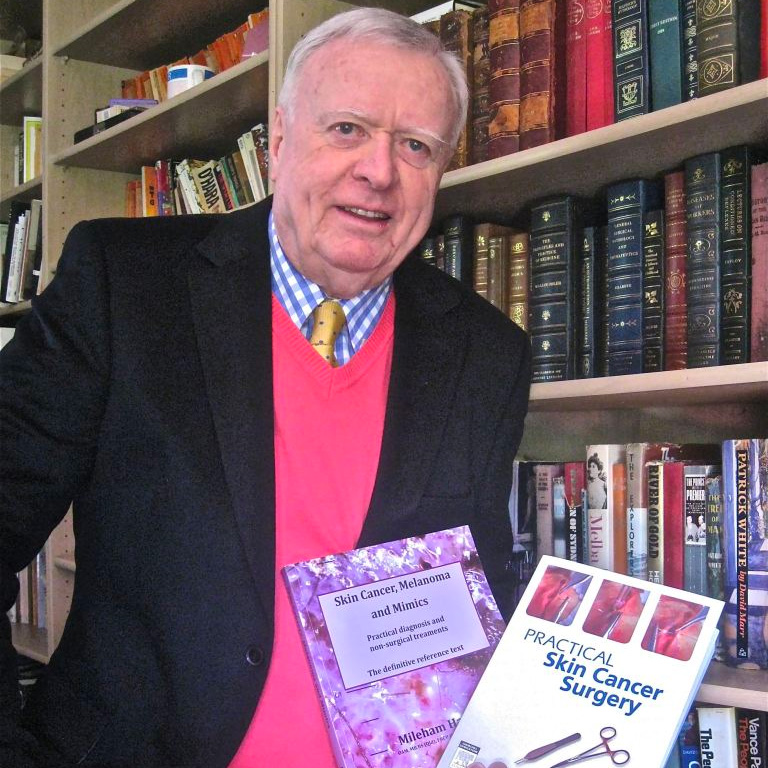 OAM, MB, BS (Q), FRCP (Edin), FRCP (Lon)
Dr Mileham Hayes is a Registered Specialist. By studying and practising in Brisbane, Sydney, London and Edinburgh he brings an extensive breadth of experience now denied the recent medical graduate. Dr Hayes was resident Medical Officer at Australia's first Coronary Care Unit (Sydney Hospital), Medical and Skin Registrar at Greenslopes Hospital with further studies in skin as part of his specialist training in Edinburgh and London. He has undergone advanced skin surgical training as well as the International Master Class in dermoscopy. He is a member of the Australasian Skin Cancer College. As a Fellow of the Royal College of Physicians of both London and Edinburgh his training encompasses a broad spectrum of medicine. 
He is the author of two text books:
'Skin Cancer, Melanoma and Mimics' which has received excellent reviews.
Practical Skin Cancer Surgery published by Elsiver
As a medical student he played top class rugby, tennis and cricket as well as playing jazz. He had his own ABC Radio Program and his own national TV series where he was labelled 'Dr Jazz'. He represented Australia at the first Commonwealth festival of Arts and has toured extensively overseas. His Gold Coast Jazz and Blues Festival won the Queensland Tourism Award in 1996.
He is married with 5 children.